2004 Sea-Doo RXP – Rotax 1503 Engine Rebuild
This is "Carl" a 2004 Sea-Doo RXP. He has been the midpoint of my learning experience and clearly, it shows How far I have progressed. He is the Third to last acquisition. This Sea-Doo RXP looks very similar to Oscar except for the color scheme and size. Additionally, this is a two-person jet ski. My wife found him via Facebook in the spring of 2019. He was basically a collection of parts. As a word of caution, mice and rodents love the air intake in these boats! Their nests and dropping don't play well with a supercharger!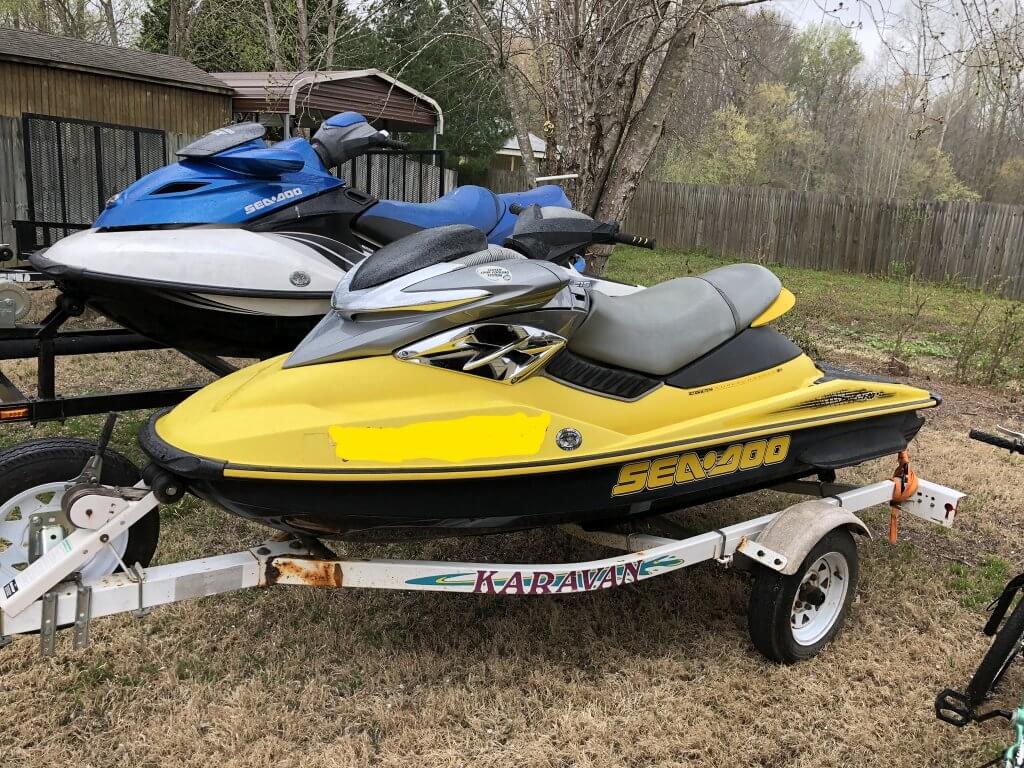 What we started with!
So, we got lucky finding him. As stated before, he was basically a collection of parts. Additionally, we took on "Blue Thunder" at the same time! At this point, I had one full rebuild under my belt (Oscar). Now Keep in mind "Blue" didn't need much more than a Supercharger to get her running. I took "Blue" apart and made things worse because of my novice experience with cleanliness, and torque to yield bolts on the stator. There were a few lessons learned with Blue. So below is what I had as an engine! The block had been laying there a while and the cylinders were full of deep penetrating rust!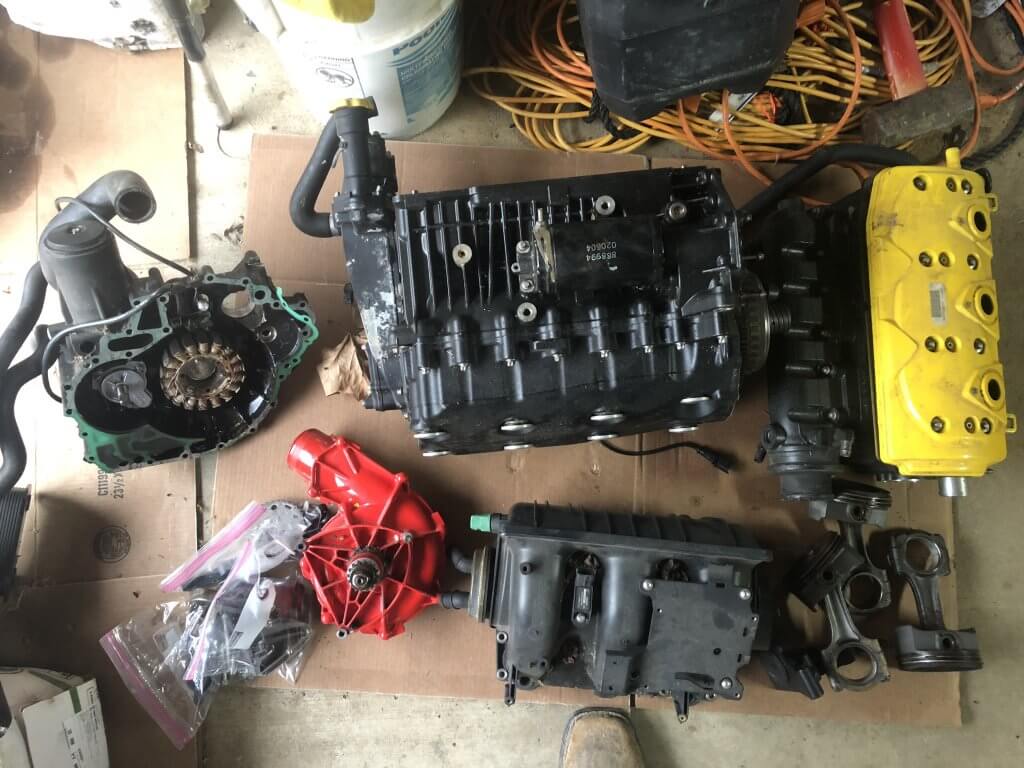 He was mostly complete, but what is missing is the ECU. From what I was told, Carl was at a shop and someone started working on it, and then they stopped. As I dug into the rebuilding, I found that whoever was working on Carl, that they were working on this boat without a manual or understanding. They removed the engine part by part through the top. They did not remove the engine cover or the driveshaft, that's how I can tell. Keep in mind it's probably easier to work on the engine.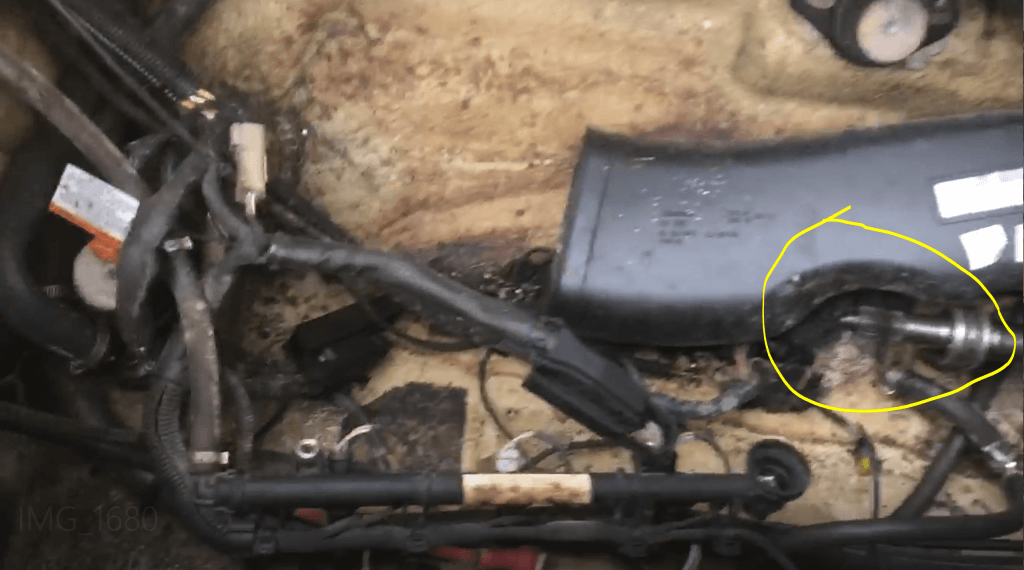 Use the right tools and consult the shop manual!
You can see in the picture, the yellow circle on the Left, that the PTO bearing is still on the driveshaft. it's been forced over the driveshaft retaining clip. So I also would assume that someone beat the bearing back with a hammer! I will be unable to get the motor back in until I can get the driveshaft out. Keep in mind there is a tool to remove the clip. If you are going to work on your own Sea-Doo's I would suggest you get this tool. It's necessary if you have to replace the carbon ring, PTO bearing, or drive shaft bellow.