What I'm Working On – Currently
Here are the projects I'm working on currently. It may involve something new, something old, or whatever project we are looking to work on next. There is a lot going on and some of these projects are taking up a lot of valuable space that I need to recover.
2006 Sea Ray 210 Select – Project I'm Working On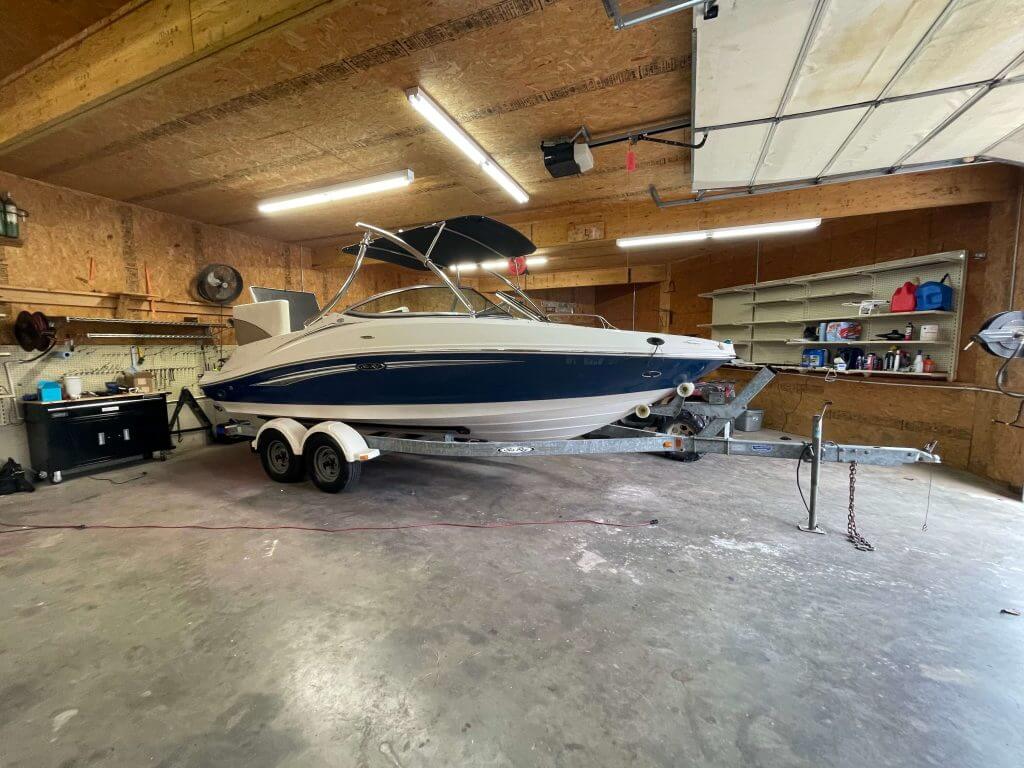 The Sea Ray 210 we bought back in November started but there is a list of issues we need to sort through to get her sea-worthy. You can follow the blog of how we are progressing. In Brief, the Current issues are:
Sea Ray 210 Select

Water in the motor somehow

Heads are redone / still have no idea how four gallons of water were in the engine

Suspect Bad Flapper
Suspect Bad Head Gasket / Improper Head Installation

Bad Wiring & Instruments
Various Cosmetic issues
This is the largest motor I have ever worked on so the task at hand is daunting to say the least. This motor is four times the displacement of the Sea-Doo Jet Ski's and Boats I have worked on.
Additionally, I have made some progress with removing the intake, risers, and starboard head. Lastly, there is nothing obvious here yet about how water got into the engine.
Status Updates

As of April 29th 2021, I'm now in the process of reassembling the motor

Cylinder Head Installation

Update As of March 30th 2021, Starboard Cylinder Head Installed
Working on installing Rocker Arms and setting Valve Lash
Have set
1999 Yamaha 2000 LS – The Next Project I'm Working On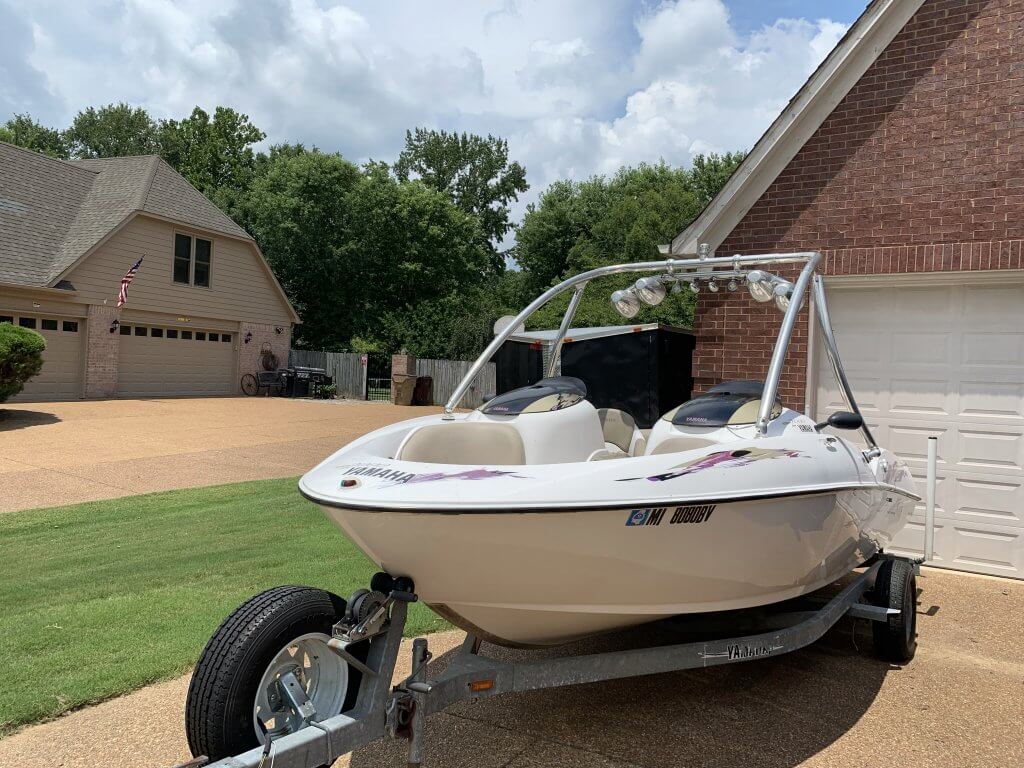 Keep in mind the 1999 Yamaha 2000 LS I bought about two years ago. For the most part, I have been apprehensive about working on this boat. Subsequently, I have a particular aversion to two stroke and carbureted anything. In short, the original plan was to replace these engines with two four stroke VX series engines. In brief, the current issues are :
1999 Yamaha 2000 LS

Two bad motors
De laminated fiberglass hatch cover
De laminated fiberglass Jet Drive Clean out
Upholstery is a bit of a mess
As a result may just fix these two engine's are the other three issues and sell it or raffle it off for charity.