I'm a firm believer of nothing ventured, nothing gained. I started this journey at the half way point I my life. I've spent thirty plus years working in the Information Technology realm. I work on enterprise systems for public and private sector customers. My first real job was at a place that is no longer, "Radio Shack". I got most of my understating how to interact with people through that job. I'm a Enterprise Managed Services Solution Architect , Businessman, Father and Husband (not in the order). Notice that I did not list Mechanic ?
I started this journey of repairing broken things about four years ago. I grew up in the seventies when everything was not instantaneous and disposable. This was also the start of the lake life that was never really what we intended. It's amazing the consequences of in inconsequential actions. Its culminated in great friendship's and has lead to the discovery that we are never too old to learn something new.
This all started with the person who finds me all my deals, including the house at the lake, my wife!
We closed on the garage the same week we bought the boat. this is the space I need to work and store all the things I have fixed and collected. it's a much bigger than what I have at home.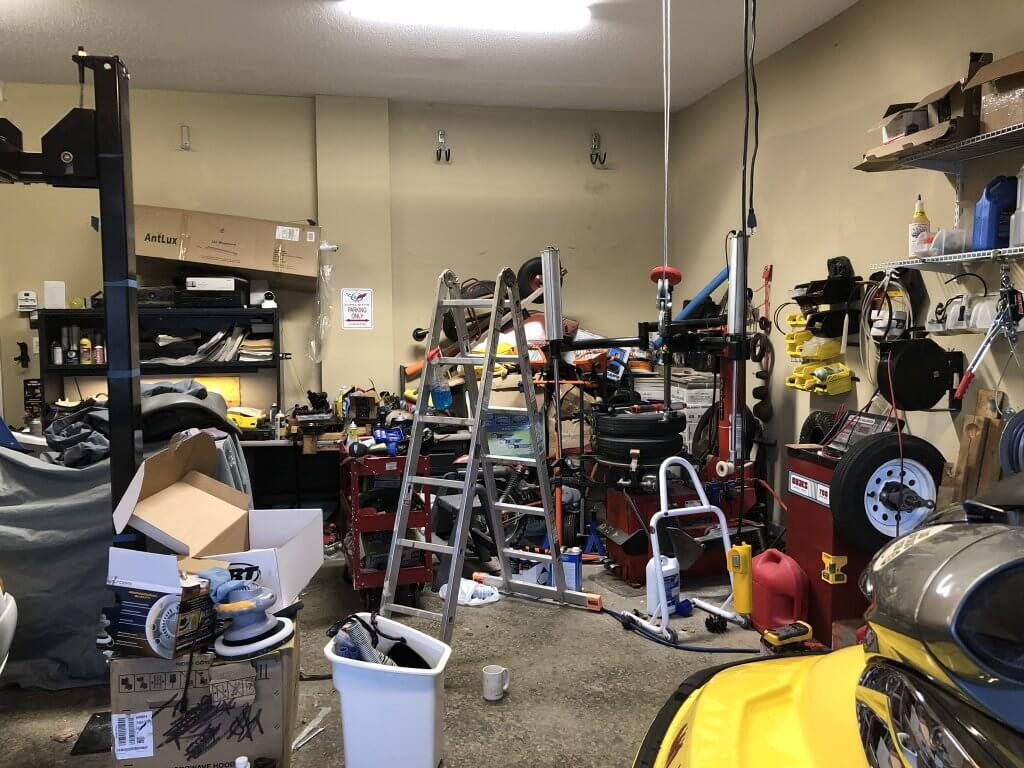 It's a bit crowed in here with two projects going on. Carl and Blue Thunder