2005 Sea-Doo RXP – Rotax 1503 Engine engine rebuild / Cluster Rebuild
This is "The Green Machine" a 2005 Sea-Doo RXP. He has been the culmination of my learning experience and clearly, it shows How far I have come. He is the second to last acquisition. This Sea-Doo RXP looks very similar to Oscar in the color scheme. Additionally, this is a two-person jet ski. I found him via Facebook in the spring of 2020, at the beginning of Covid-19. I was only going to use him for parts for Carl, but I came to realize that he was almost totally complete. It did not come with the trailer, but I have a few of them laying around!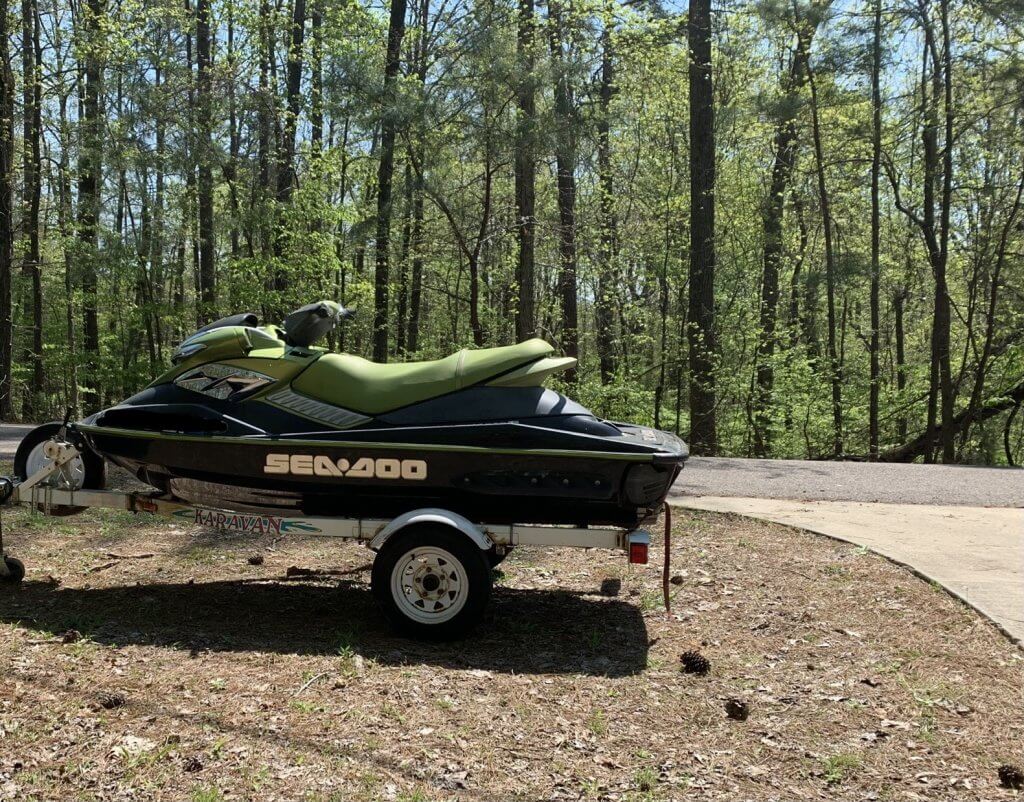 2005 Sea-Doo RXP – How we got here ?
What I'm in need of is a flywheel for a 2005 Sea-Doo RXP. Additionally, as a word of caution, mice and rodents love the air intake in these boats! Their nests and dropping don't play well with a supercharger! Hence the flywheel for Carl. The debris got sucked into the supercharger impeller, broke off teeth on the flywheel. Must have been at high RPM.
The odd thing is this was very close to me, and the ad indicated it was around Pickwick. In reality, it was forty miles west of me. Regardless, I think I paid five or six hundred dollars for Green without a trailer. The body is in good shape. The motor is complete but in pieces. The engine, like most, with the supercharger, had caused a spun rod bearing in the number two cylinder. There was a good supercharger, a bad ECU(s), bad Crank, Rod, Piston, scored cylinders, and a missing display. I will do a Tech Tuesday on how I repair these. These are almost impossible to find; These are usually are burned up from sun exposure or water penetration.
The Green Machine – Its a small world
So when I pick this boat up I find out Jonn knows Jimmy. He also has no interest in working on four-stroke jet skis. They require too much time and are much more difficult to repair. It is amazing that there are these many connections to my word. Additionally, I don't believe in coincidence. There is a reason why everything happens, the way it does. John is going to eventually lead me to Magenta, and the sale of the two, two-stroke jet skis, which I bought a year ago, and have no interest in two-stroke anything.