So this post is all about Vortec Head Tech 101. I've learned a lot about this engine, especially around these Heads. So as I was installing the heads I ran into a bit of a conundrum while putting the rocker arms on the studs.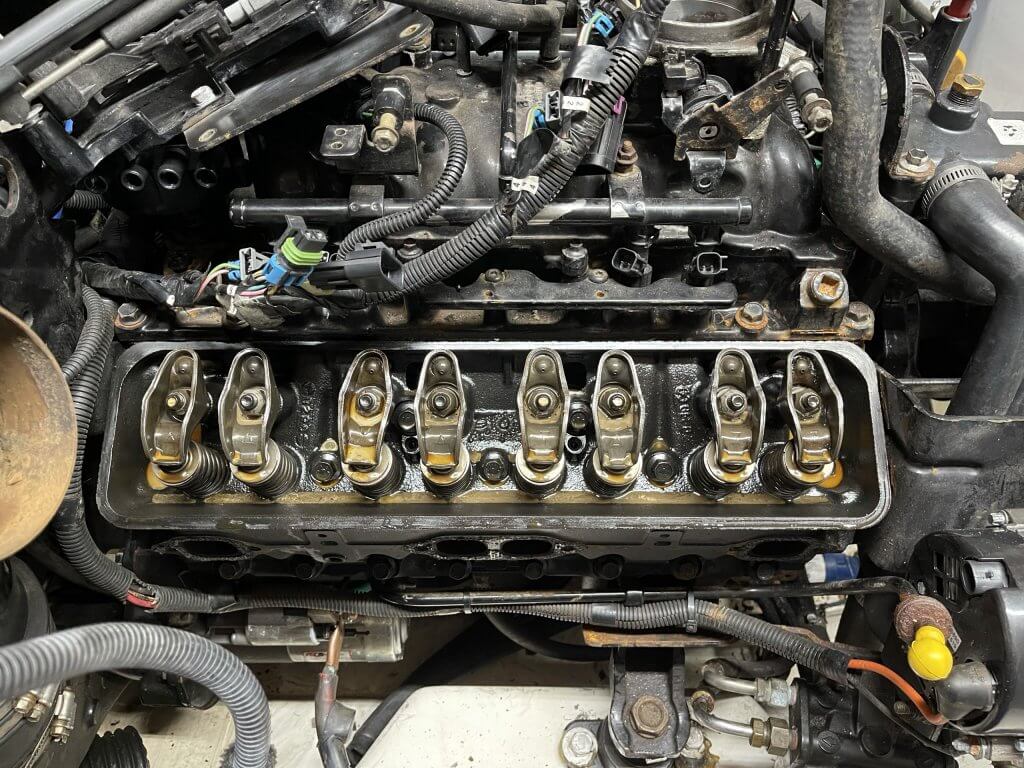 Vortec Head Tech 101
First, Carefully look at the top picture. This picture was taken before the starboard head was removed. Secondly, you will see that there are triangle / Pyramid markings. Third, it looked like these seemed to point in the direction of the intake or exhaust ports. Lastly, It looks like some of them are oriented wrong!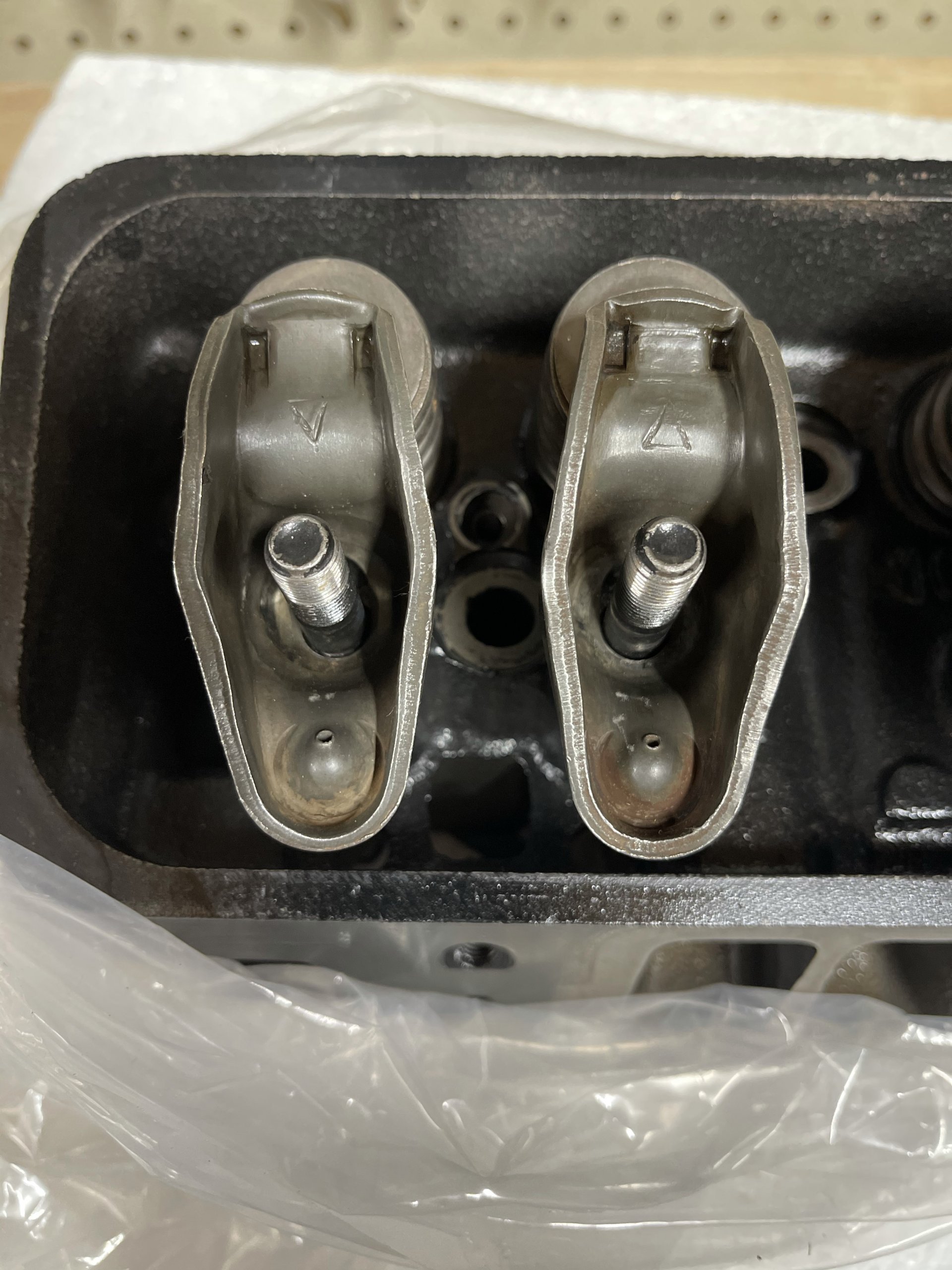 First, this really became an issue when I reinstalled the heads. It seemed that there was an uneven number of exhaust and intake rocker arms. Secondly, Keep in mind, that I think there are supposed to be eight of each orientation for a total of sixteen or two sets of eight. Now searching and calls to all the people I know only lead to one conclusion. No one knew what these markings are and why they are present.
What do those markings mean?
First, It's really not that hard to believe that these rocker arms are oriented wrong. Especially if you don't know much about what you are looking at. The Shop manual has no reference to this either. Once again, another example of the sloppy work of whoever put this boat engine back together? Or did they just make one more mistake? Right? These are GM Stamped rocker arms, that is about all I know. Consequently, GM would also have to use two different machines manufacturing these. But if you compare them side by side they look identical execpt for the triangle / pyramyd marking.
Well as it turns out what those stampings mean something and it's not orientation. It actually indicates that these are 1.5 to 1 Ratio rocker arms. Nothing more. The symbols are what identify that. The symbols don't have to point in any specific direction. So that's one less set of parts I have to buy. Also, these heads have press in rocker arm studs. Lastly, these are self-aligning Rocker Arm. Keep that in mind if you decide to upgrade to roller rockers.
What are these heads?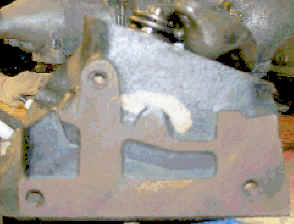 Keep in mind this is a badly put-together engine at best. It looks like it's a bunch of cobbled-together parts. Additionally, we know there was a 305 / 5.0 SBC (Small Block Chevrolet) originally in the boat from the fact that the ECU has a sticker for a 5.0 Alpha. Why does this all matter? Well, apparently there is a multitude of possible cylinder head combinations. This engine design goes back to the '60s. Secondly, I also assume the heads are original and not part of the re-powering effort. That means there could be 305 cylinder heads on it for all we know.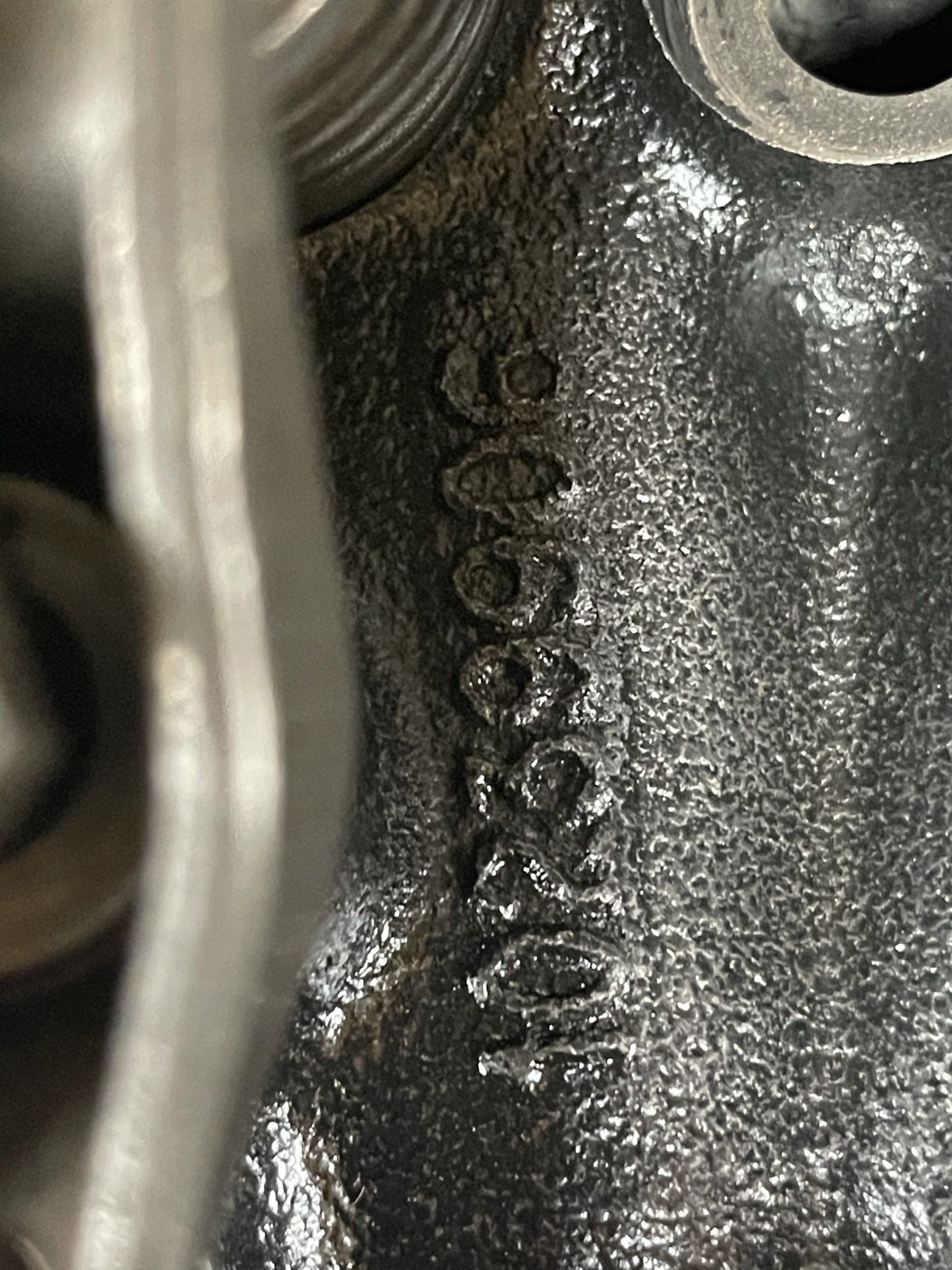 We have the luxury of having the valve cover off. So we see a casting number of "10239906". Here is a list of those casing numbers:
12558059 305 97 1.84/1.5
12552520 305 97-99 1.84/1.5

10239906 350 96-up 1.94/1.50 1 large hump

(These Are Mine)
12558062 350 96-up 1.94/1.50 3 saw tooths
In conclusion, we know that we have 10239906, 350 Heads or Vortec 5700″, "L31", 64cc chamber, 170cc intake port, 1.94″/1.5″ valves. So we know we have the correct head for this motor!