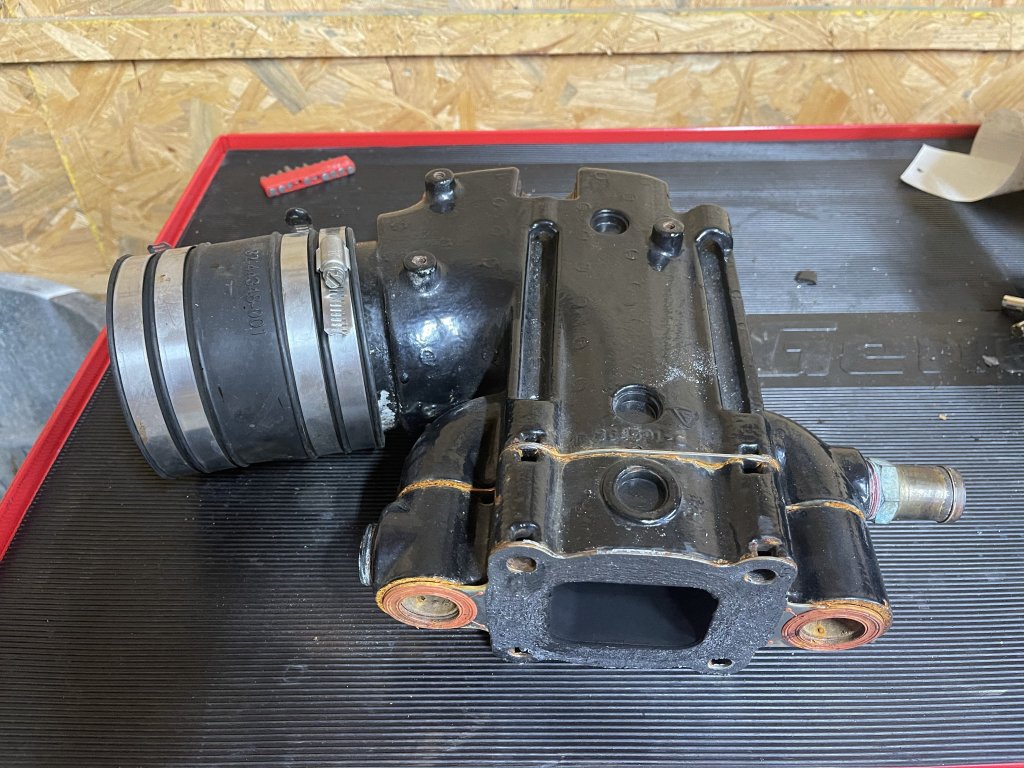 MerCruiser Risers & Manifold Clean Up Process
We are going to clean up the MerCruiser Risers & Manifold. This is in preparation for getting the Cylinder heads back from the Machinist. Additionally, this is going to require a few items to start.
Flathead Screw Driver
Razor Blade(s)

Plastic
Steel Safety & Scraping

3M Scotch Brite 18730 & Drill
Tap/Chase 1/4-20
Penetrating Oil / Rust Preventer
Dust Mask
Gloves
Separating the Dry Joint Gaskets
First, we are going to remove the old gasket material here. This requires some scarping to remove the old material. To be safe, I would say use gloves and a mask. Secondly, I will use the razor blade(s), plastic blades and a Green Roloc Disk to get the surfaces clean. Be careful not to damage the mating surfaces. Additionally, you can see there is a lot of rust in places where there should not be. It almost looks like this boat was sunk after the engine was replaced.
Ordering New Parts
Now with MerCruiser Risers & Manifold Cleaned Up, it's now tine to order some replacement gaskets. I'm still unsure as to how all this water got into this engine. According to the engine guy, due to the lack of rust in the lifter valley, it almost like someone filled up the engine with water or left it out after taking stuff off. It truly is a mystery. The rust appears to be all external.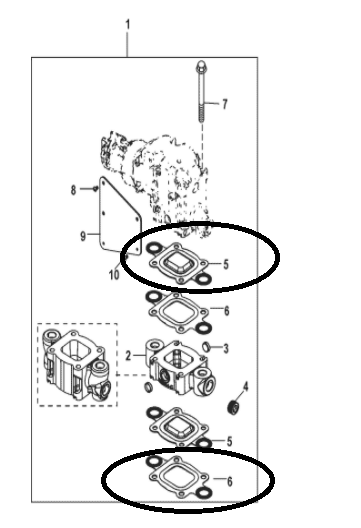 I would also like to point out that a pair of these gaskets sets alone is over one-hundred sixty dollars. Nothing on a boat is cheap! Don't even get me started on instrumentation! So with a little bit of internet searching, I found one set of upper gaskets #5 for twenty-nine dollars plus shipping. I would not say that is an incredible deal but it's less. We still need two lower gaskets #6!
More Parts Needed!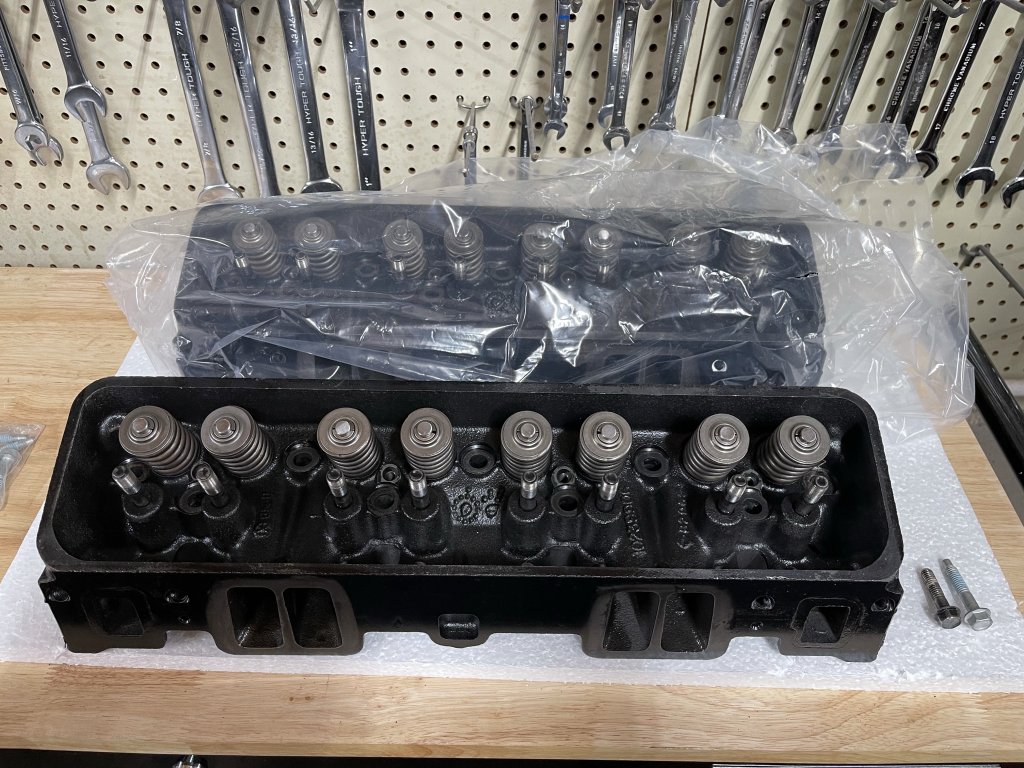 So I ordered the head gaskets, which are Fel-Pro70030, manifold bolts, intake gasket, exhaust manifold gaskets. Half the parts to install the cylinder heads came in. Just need the head gaskets and exhaust manifold gaskets to come in. That will at least get me back to half way finished. There is a lot of things to put back together. That's going to require some reading, which I'm not to good at!