The 2007 Sea Ray 210 Select is ready for her Sea Trial. The intention is to see how she runs now that we think we have addressed most of her issues. The reality is we are going to see if she has any outstanding issues that can only be determined when she is in the water. The date of her Sea Trial is June 26, 2021. It has been a little over eight months of grueling work. Everything has been delayed as a result. No jet skis in the water, and purchasing "The Nauti Ora" has just added to the delays.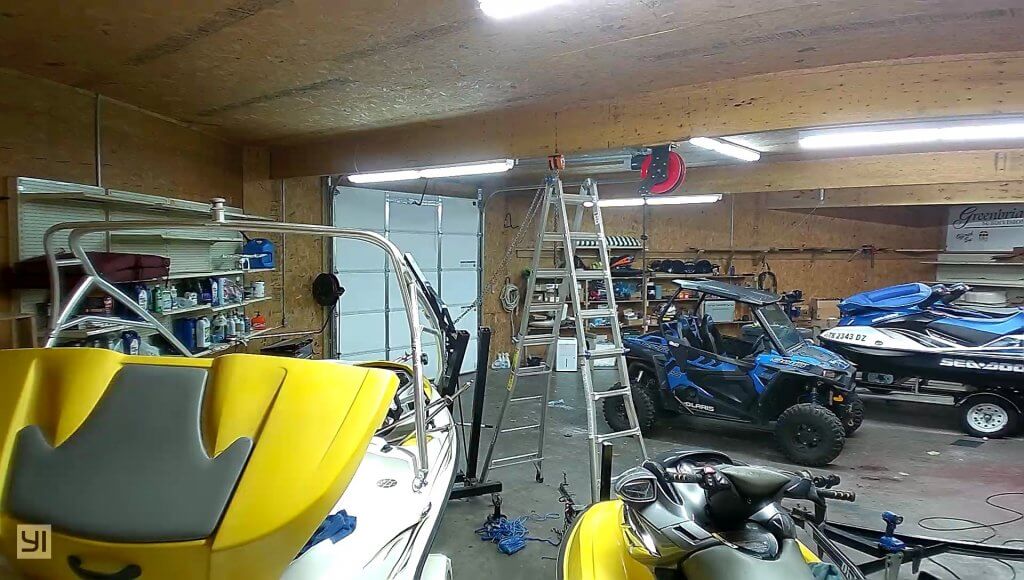 2007 Sea Ray 210 Select – Pre Sea Trial Full Panic Mode
So I have to admit I have never piloted a boat with a prop until last month. To add to that this is a Single engine boat and I have no idea what I'm doing. Now someone told me to only go as fast as you are willing to collide with and understand the consequences. Additionally, I got to launch this boat. With the Sea-Doo Boat, this usually turns into a debacle. The worst outcome of all of what I'm getting ready to do is the boat sinks, it catches on fire, it breaks down or blows up. All are top of the mind and I have an audience!
2007 Sea Ray 210 Select – Launched
So with the help of our friends we launch "Piperella". Now the moment of truth, will she move on her own and shift correctly. The answer is a resounding yes. There are nuisances to how she acts. It's not as bad as I thought. I may be able to actually do this? So the rest of the passengers board the boat and off for a spin we go.
2007 Sea Ray 210 Select – Initial Sea Trial
Off we go, but the 1st stop is to fill her up. She takes like sixty dollars of fuel. We navigate her to the main channel and away we go. The steering is very messy at slow speed. It requires left and right steering to keep her straight. The engine idles fine and comes up to cruising speed and on plane. Her bow comes up nicely and she feels good. A little slow, but I'm not pushing her. So while just testing her out for about ten minutes we decided to head off to our favorite place to hang out. A bit unplanned and maybe annoying to our passengers. It's about 10 miles downriver.
2007 Sea Ray 210 Select – Initial Sea Trial Data
So we had to replace two thirds of the gauges. As a result we got some nice features. What we gleamed out of her Sea Trial is that she hit a top speed about 46 MPH and 4400 RPM. The Trim limit switch is still an issue, but the sender is working fine. We might be able to get a better RPM and top speed once we fix this. This is one of list of things we still need to address.
Piperella's first outing !
So she has been the topic of many discussions in Dry Creek. Will she ever make it onto the lake? The reality is up to this point I was unsure what would happen. There are issues with her but they all seem minor. The steering is messed up at low speed. I dislike these aftermarket seats. I need to clean the boat up, and the bilge is a mess from whatever happened to her prior to me. I'm week's behind in launching her, and super nervous. Regardless of all of that, she has made it to our hangout, and there was nothing bad that happened.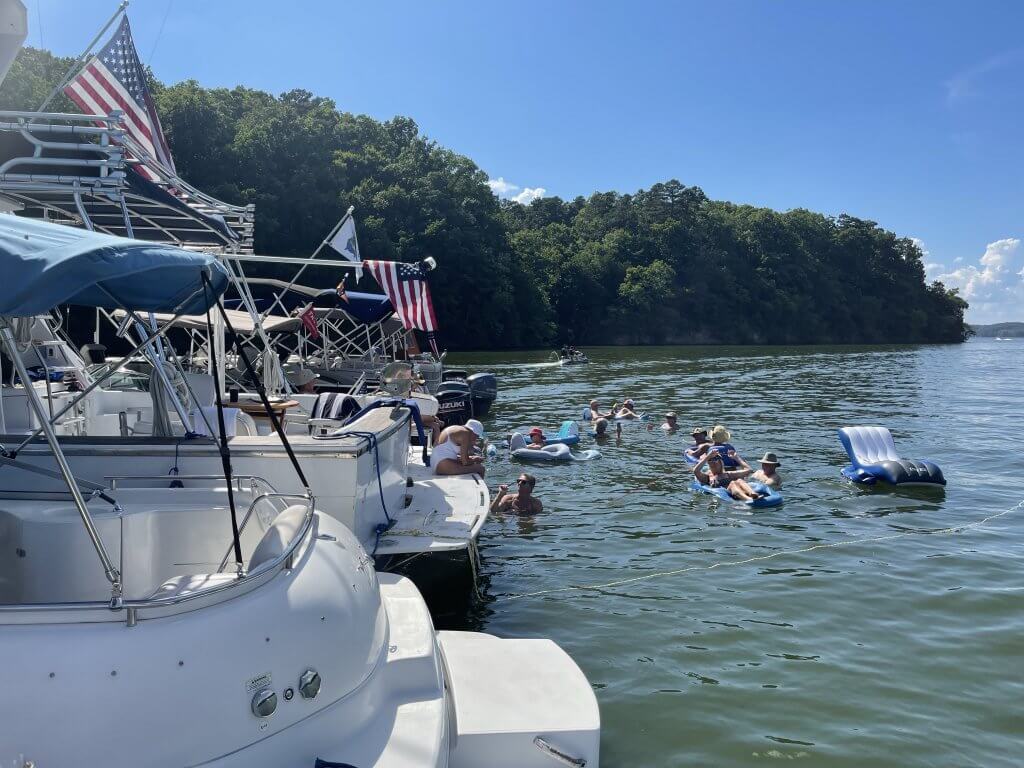 Piperella's reception
Now understand I have been talking about her for months. Folks have been wondering when she would show up. Well, she did and they are not surprised at how nice she looks and sounds. She made it and I think it's mission accomplished?
Now there are still things I need to sort out. Most importantly is the trim limit switch. I really wanted that sorted out. It will probably take hours or days to figure out what's up. There is this shimmy when the outdrive is moved to the furthest left. Steering is unstable at low speeds. Otherwise, everything is working, including the SmartCraft gauges.
At the end of the weekend, we find she has a bad bilge pump. We put 2 hours on her and 22 miles. She only stalled once while warm and idling. With that being said I would say she is sea-worthy. I will remain cautiously optimistic. As with any boat, she is always going to be in need of something. But for the rest of the summer, we are finally going to try to enjoy her and the "Nauti Oar"
So what's next ?
This is the thing that I need to figure out. There are some cosmetic things that we need to address. Also, the onboard battery charger needs replacement. Apparently, it's not all that waterproof. Other than that I've been looking at other projects. I think maybe I have some other issues with me and not the boat going on. I love saving things. I'm a fixer!
The Yamaha LS2000 should really be the next one, but that may be too late for this boating season. Additionally, I'm going to auction it off and donate the proceeds to a charity! That would free up one space for me to work on another project? Decisions, decisions. Maybe someone else can assist me through this process ?
I'm taking suggestions for the next project
So I'm going to ask that of those of you who follow this blog by providing feedback or suggestions as to what the next winter project should be! So I'm hoping to get some feedback.